妥協なきこだわり・・・
上質な車両と上質なサービスを提供する。
インスペクションからリサーチ、ご購入、そして売却におけるまでお客様にご満足いただけるサービスを提供するため、日々努力を重ねております。
海外ネットワーク
海外ネットワークによる豊富な情報をもとに一流のクラシックカーコンサルタントとして、その車輌が持つ歴史や価値を理解し、お客様に正しくお伝えする事が必須だと考えています。
企業概要

/ COMPANY PROFILE
会社名 / Company
株式会社PROSLINK / PROSLINK CO.,LTD
所在地 / Address
293-0034 千葉県富津市絹641-3 /
641-3 Kinu, Futtsu City, Chiba, Japan 293-0034
TEL
0439-29-7888 / +81-439-29-7888
FAX
0439-29-7887 / +81-439-29-7887
代表取締役 / CEO
石川ケネス / Kenneth Ishikawa
休業日 / Closed
土日・祝日 / SAT-SUN & Holidays
営業時間 / Hours
9:00 ~ 18:00
古物商許可番号

千葉県公安委員会許可
第441300000374号
Dealer Trade
ID Number
No. 441300000374
沿革
創立 / Established
2006年11月 PROSLINK
法人設立 / Corporated
2013年 1月 
株式会社PROSLINK / PROSLINK CO.,LTD
取引銀行 / Banks
三井住友銀行 / 千葉銀行 / 福岡銀行
Sumitomo Mitsui Banking Corporation /
Bank of Chiba / Bank of Fukuoka
Classic and Competition Automobile Logistic Services
Since 2006, Proslink Co.,Ltd has sold and looked after some of the most irreplaceable motorcars in the world. We have the expertise and experience to ensure it arrives in perfect condition, quickly and update reports with pictures each step from the pickup location to the final destination.
Trucking Service in Partnership with TRANSWEB:

http://www.transweb.co.jp/

Fully closed transporters to provide domestic road freight service throughout Japan and next day delivery to most domestic destinations. We are able to accommodate all types of cars from valuable historic cars to F1 grand prix vehicles.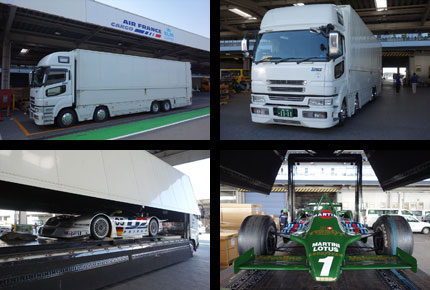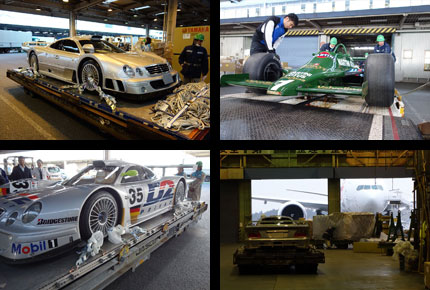 Worldwide Air Freight:
We are able to offer a fully-inclusive worldwide air freight service through its network of global agents. We use main deck freighter option, and we can also offer wooden flight crates to ensure the maximum safety of your vehicle.

Worldwide Sea Freight:
We have built a vast experience, network and knowledge on how to effectively and safely ship vehicles across the globe from its Japan base, through its network of global agents. Our highly trained and experience personnel will document the entire process of handling your car, from pre & post condition reports, to digital photographic recording.